Events List Navigation
November 2018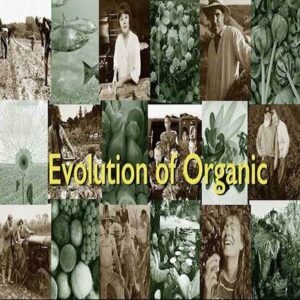 November 15 @ 7:00 pm
-
10:00 pm
Academy Award® nominated director Mark Kitchell ("Berkeley in the Sixties," "A Fierce Green Fire") brings us the story of organic agriculture, told by those who built the movement. The film is narrated by recent Oscar® winner Frances McDormand. A motley crew of back-to-the-landers, spiritual seekers and farmers' sons and daughters reject chemical farming and set out to explore organic alternatives. It's a heartfelt journey of change from a small band of rebels to a cultural transformation in the way we grow and eat food. By now organic has gone mainstream – split into an industry oriented toward bringing organic to all people, and a movement that has realized a vision of sustainable agriculture. 
Tickets & More Info »
December 2018
December 6 @ 7:30 pm
-
10:30 pm
In January, 2015, American rock climbers Tommy Caldwell and Kevin Jorgeson captivated the world with their effort to climb the Dawn Wall, a seemingly impossible 3,000 foot rock face in Yosemite National Park, California. The pair lived on the sheer vertical cliff for weeks, igniting a frenzy of global media attention. But for Tommy Caldwell, the Dawn Wall was much more than just a climb. It was the culmination of a lifetime defined by overcoming obstacles. At the age of 22, the climbing prodigy was taken hostage by rebels in Kyrgyzstan. Shortly after, he lost his index finger in an accident, but resolved to come back stronger. When his marriage fell apart, he escaped the pain by fixating on the extraordinary goal of free climbing the Dawn Wall. Blurring the line between dedication and obsession, Caldwell and his partner Jorgeson spend six years meticulously plotting and practicing their route. On the final attempt, with the world watching, Caldwell is faced with a moment of truth. Should he abandon his partner to fulfill his ultimate dream, or risk his own success for the sake of their friendship?
Tickets & More Info »
January 2019
31/01/2019 @ 7:30 pm
-
10:30 pm
Singing Knives Records present.... LUDO IS FANTASTIC. Directed by Willie Stewart
Since the early 1960s, wildman Ludo Mich has been actively operating on the fringes and the fringes of the fringes of the Antwerp underground art scene. Ludo exists inside the 'M Dimension' the world of his own creation in which he has produced a significant body of work across visual art, holographic sculpture, fluxus film, performance, Avant Garde science and philosophy. The core of his work is always the same: a need to stay pure to his own beliefs, regardless of the consequence.
Tickets & More Info »
+ Export Events