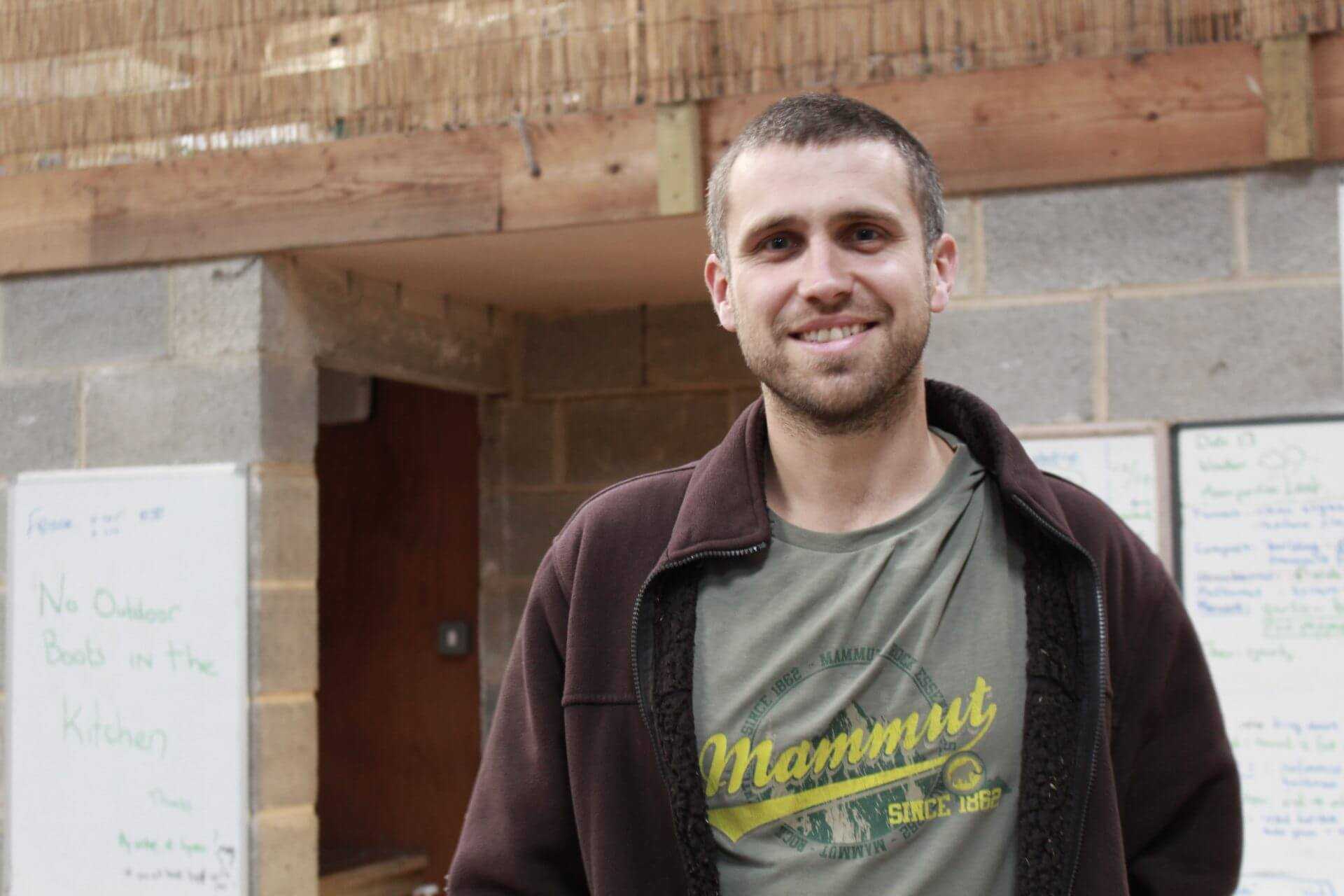 Freeman Biodynamic Garden at High Riggs - (Sam pictured)
Regather veg-box customers can enjoy the vegetables from High Riggs farm, which provides Freeman College students with experience in food growing and working in the community. Students have also just started keeping their own bees and chickens so will soon be able to add fresh honey and eggs to the range of wholesome foods that can be offered. Biodynamic flowers are also available seasonally. The garden hosts the annual Crafting the Land festival where you can try out metal and woodwork and pick your own fruit and veg. There are also some opportunities for volunteering, so if you'd like to find out more about helping with the gardens the College would be delighted to hear from you.
More details:
https: //www.rmlt.org.uk/freeman-biodynamic-garden-at-high-riggs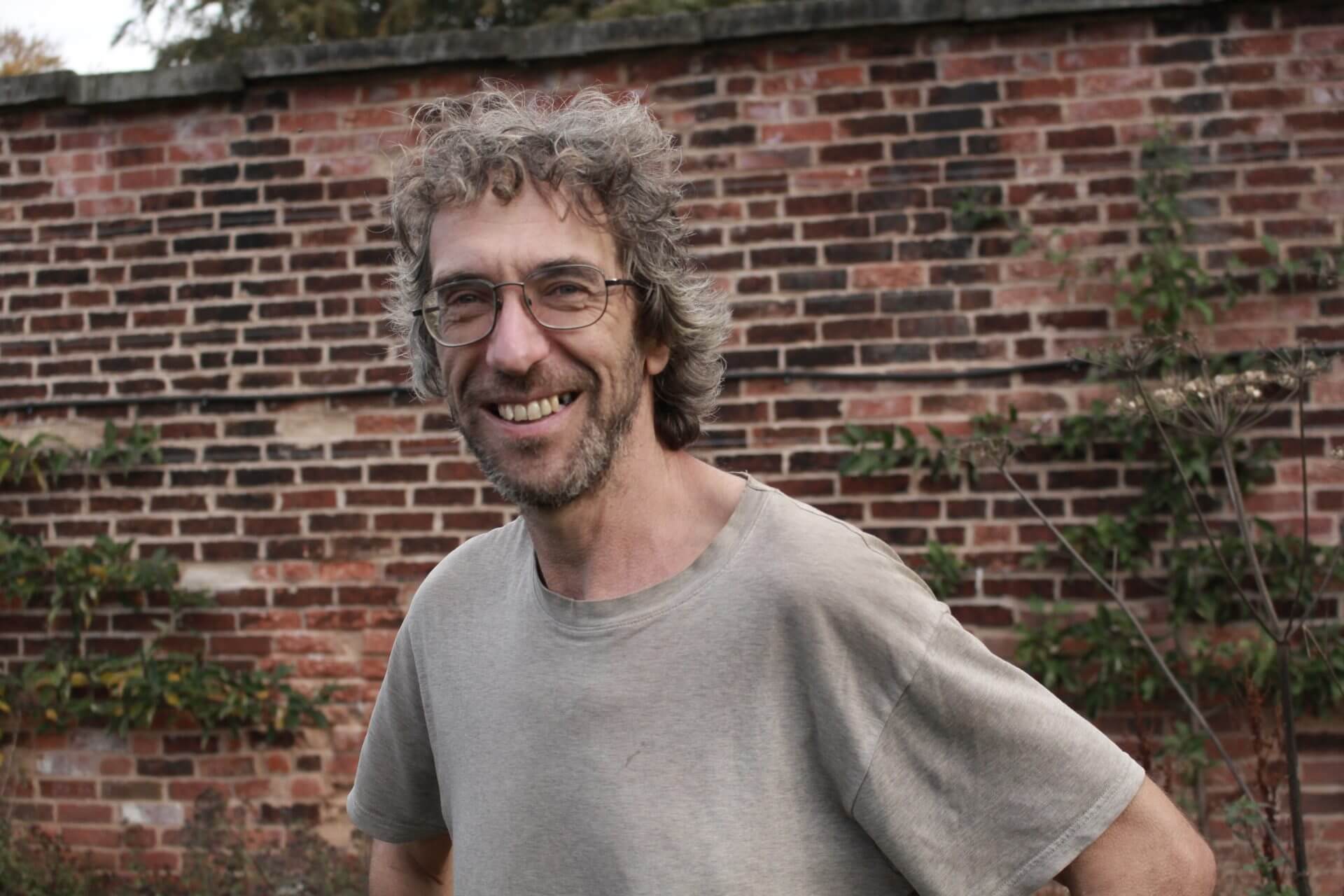 Wortley Hall Walled Garden - (Darrel pictured)
Wortley Hall Walled Garden is an organically certified kitchen garden near Sheffield, South Yorkshire. Since April 2004 Heeley City Farm has undertaken its restoration and use in order to achieve a number of aims: To develop a social enterprise supplying quality organic food to local communities. Provide learning opportunities through courses, workshops & volunteering. Provide educational visits for schools and community groups Open to the public for events, such as Heritage Open Days, Apple & Pear Day, Plant Fairs.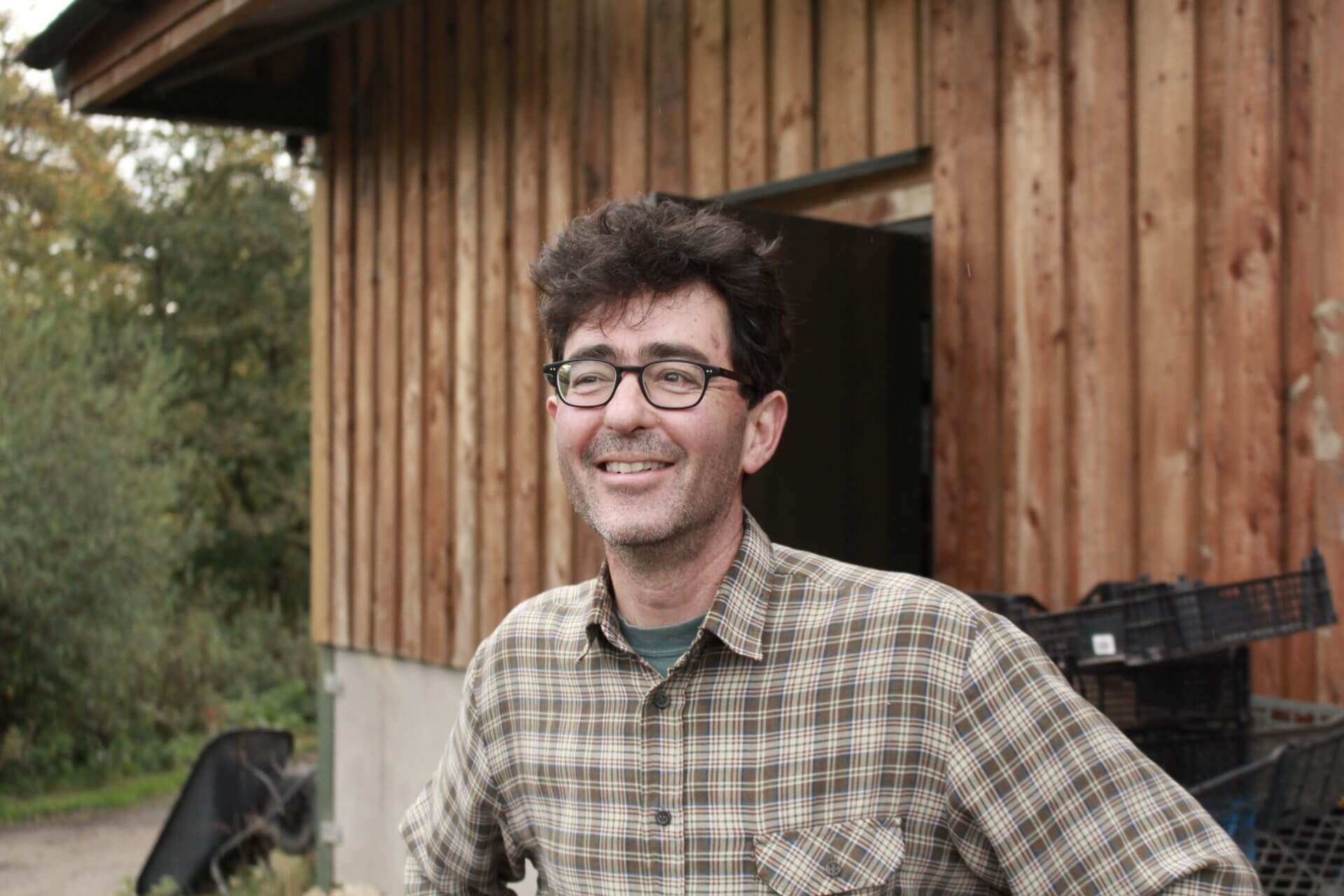 Sheffield Organic Growers - (Huw pictured)
Four independent organic growers, on a 12-acre site, situated in the beautiful Moss Valley on the outskirts of Sheffield. Growing a range of vegetables, fruit and herbs, selling through independent grocers and veg box schemes all based in the city of Sheffield. They are certified by either the Soil Association or the Bio-dynamic Association. All the growers are united in their drive to support the local community, environment and economy. They are always happy to show people around and create links with other organisations. They also provide opportunities for young people and adults with learning disabilities to gain experience through our Growing Experience project. Regather veg-box customers can enjoy fruit, veg and organic apple juice from Sheffield Organic Growers farm.
more details: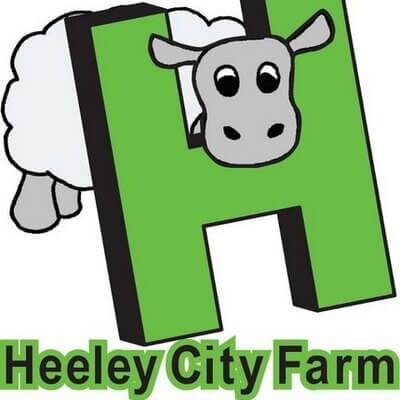 Heeley City Farm
Heeley city farm is a community farm in Heeley, Sheffield. Founded in 1981, HCF began with £20 in the bank, donated saplings and flower seeds, a hut and a goat and masses of help from enthusiastic local people. It now employs over 30 people, many who live near the farm, and as well as being a rare breeds farm, has projects supporting young people, families, older people, people living with dementia and carers, healthy eating, local food growing sites, heritage, archaeology, adults with disabilities and learning difficulties, fuel poverty reduction, energy conservation, environmental conservation and work experience. They also have a vegetarian and vegan community cafe, The Farm Kitchen, a peat free Garden Centre and the South Yorkshire Energy Centre. They have food growing sites at Meersbrook Park Walled Garden, Firth Park Community Allotment, Wortley Hall Walled Garden, Low Edges and Norfolk Park Community Garden as well as a kitchen garden at the main farm site.
The Tower of Bagel
The tower of bagels offers different varieties of bagels from classical seeded bagel to the colourful beetroot and cumin; all their bagels are vegan and organic. They are hand rolled and left to rise slowly, then brought to life in a bagel kettle and finally baked for a crusty bite - to give you a classical bagel texture and taste to match. As well as offering the bagels for  Regather veg-box customers  you can also enjoy the bagel school workshops  in regather kitchen on weekends.
More details :
https://www.thetowerofbagel.co.uk/
Forge Bakehouse
Forge Bakehouse have been baking for the good folk of Sheffield and beyond since 2012. Their bakers, chefs and baristas make everything from scratch. No improvers, no additives. Collected fresh from Forge Bakehouse each morning, add bread to your veg box to bring their bread to straight to your home. If you are looking to learn, their bread classes will teach you how to bring the bakery into your kitchen.'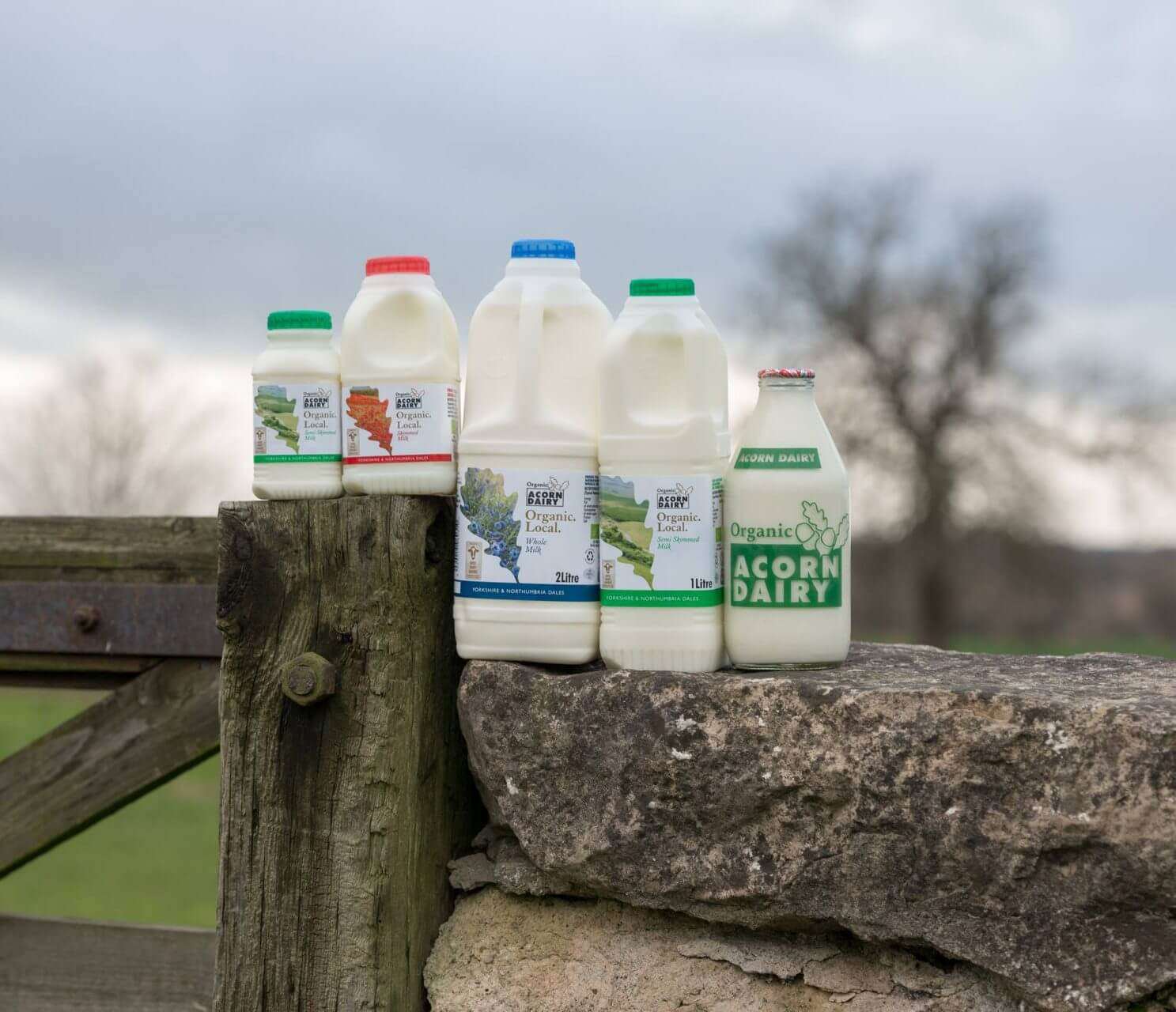 Acorn Dairy
Graham Tweddle and sister Caroline are the fourth generation to dairy farm at Archdeacon Newton. The business now supplies organic milk directly to businesses across Yorkshire, Durham & Tyne & Wear, as well as 4000 local households with a doorstep milk delivery service. Recent growth in demand for their award winning milk, now sees this family business delivering to wholesalers in Manchester & London. WHY ORGANIC? Simple, because it is the best for you, the cows and the environment. Converting to organic farming in 1998 enabled Acorn Dairy to supply a local milk produced without artifical fertilisers, chemicals, GMO and routine antibiotics used in production to customers.
Homepage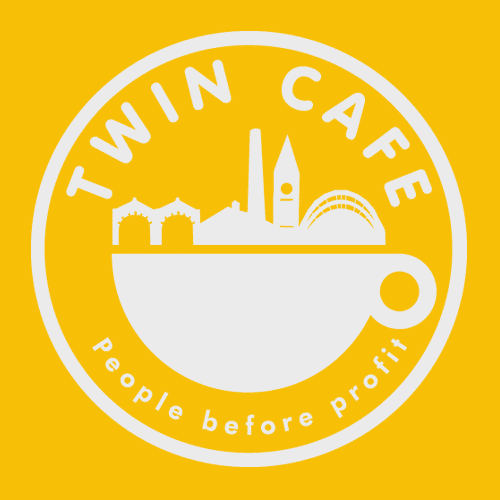 Twin Cafe
Twin Cafe imports coffee from a small farmer's co-operative, UCA Miraflor, in Sheffield's twin city Esteli and pay a premium for shade grown, organic, fairly traded coffee. They believe that through co-operation both communities can be strengthened and a common future can be built on exchange rather than profit! Add coffee beans or ground for cafetiere to your box.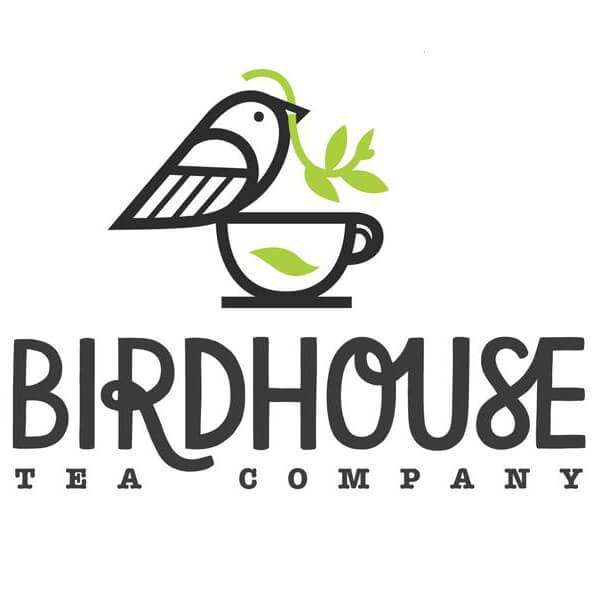 Birdhouse Tea Company
Birdhouse Tea Company began in a Japanese tea house in London's Soho, back in 2001.
After learning about the centuries-old tradition of the tea ceremony in after-school Japanese lessons, Rebecca English and her mum, Julie, visited a specialist tea house to sample the loose leaf green tea that Rebecca had heard such great things about. Those first curious sips soon became gulps of knowledge, as over the next few years both Rebecca and Julie nurtured their new-found love for loose leaf tea with research, tasting and of course, lots of delicious pots of tea.
Birdhouse Tea Company
Organic Pantry
The Organic Pantry is a family run organic farm nestled between York and Leeds in Yorkshire, the Watsons have been farming here for 5 generations. The farm grows over 40 different varieties of fruits and vegetables using natural farming practices, all of this product can be delivered as well as organic groceries, dairy and meat by one of their friendly drivers. For getting  in touch please have a look at the website: 
Organic North Wholesalers
Organic North Wholesalers is a co-operative formed by a group of northern organic businesses in the early 1990s and remains member owned. Despite their relatively low profile, they have supplied millions of £s worth of organic vegetables to box schemes for many years. They are the longest established and largest organic fruit and vegetable wholesaler in Greater Manchester, the North West and beyond, supplying businesses in Lancashire, Yorkshire, Derbyshire, Cumbria and Scotland. They are based at the Smithfield Wholesale Market in East Manchester, a hub connected by chilled overnight transport to all the horticultural areas of the UK. Their registered name is 'Organic 2000 Limited' but as their trading networks  'Organic North Wholesalers' describes their business much better.