Best of SHAFF: Magnetic Mountains
14/11/2019 @ 7:30 pm

-

10:00 pm
Event Navigation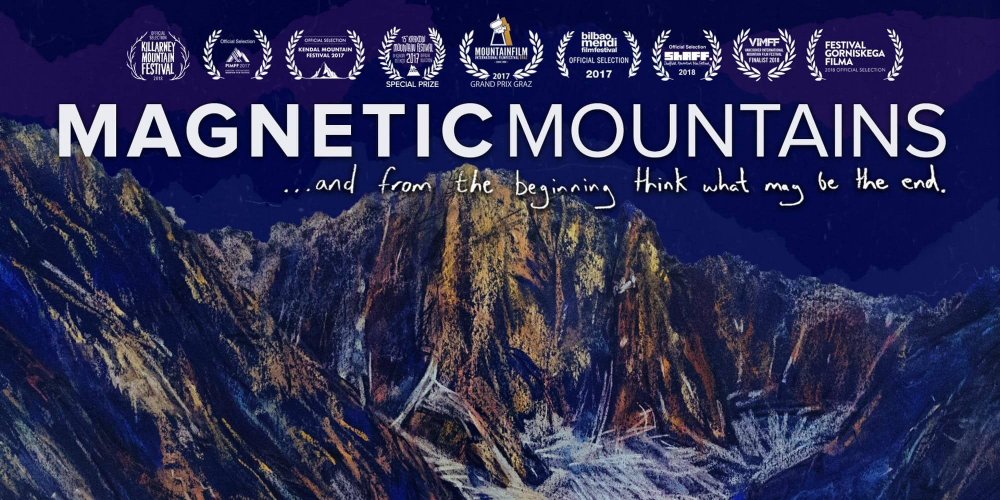 Magnetic Mountains is an independent documentary that follows the story of an everyman who, after falling from an Alpine north face, is struggling to find a balance. Featuring some of the biggest names in mountain sports, it will explore the psychology of risk taking in the mountains, asking – is it really worth it?
In October 2014, Steve Wakeford, a sports broadcast editor (part of EMMY and BAFTA award winning teams), fell 70 metres whilst climbing a mountain known as Les Petites Jorasses in the French Alps. It was a fall that required him to be airlifted out of the mountains suffering from a number of serious injuries and resulted in him being temporarily left in a wheelchair – he is lucky to be alive. At the start of a long journey of rehabilitation, he began to ask himself some serious questions –
Is risk an essential part of what we do? Perhaps most importantly, why is it that I am planning to climb the same route from which I fell?" Having lost his sense of direction and identity, he decided to pick up a camera and document his journey. And so, Magnetic Mountains was born.
In order to start finding answers, Steve decided to meet with some of the leading figures in alpine sports – Sir Chris Bonington, Tommy Caldwell, Steve House, Andy Parkin, Nick Bullock, Ellen Brennan, Liv Sansoz, Marja Persson, Tom Ballard, Paul Pritchard and more – as well as speaking with university professors, psychologists and the heroic professionals of PGHM Mountain Rescue.
But if anything, the process led to him needing to ask further, more challenging questions – both of himself and the community in which he is a part of. Is playing in the mountains selfish? What impact does it have on our relationships? What influence does social media have? Can the risks ever be justified?
When he picked up his camera during his long and dark days of rehab, even Steve couldn't have predicted quite how much the next 3 years would have in store for him. As he prepares to re-climb the route from which he fell, he discovers that perhaps the bigger mountains to climb are, in fact, closer to home…
Trailer – https://vimeo.com/273659728
Tickets £6.50 plus booking fee (early bird)
https://www.eventbrite.co.uk/e/best-of-shaff-magnetic-mountains-tickets-71797780093?aff=efbeventtix&fbclid=IwAR3hTOo4SITI5yK1WtWZooAdvW7Lo6TPymsLWc3HgPNYg1C-o9YRyN7VYwY